We consider Ortega Indica a medicinal cannabis variety. Ortega Indica is a hybrid of Northern Lights #1 and another strong Indica, both dating back to the late seventies. Extremely penetrating odour/aroma: earthy, spicy and tobacco.

Our seven-person test team reported that Ortega Indica is a good variety to smoke before going to sleep, a feature present in all Indica strains, but more extreme in Ortega Indica. It works as an effective sleeping pill and tranquilizer.

Ortega Indica is special in that it's "stone/high" does not have a cloudy "morning after effect". In other words, the morning after smoking Ortega Indica, almost no cannabis effects are experienced any more. Smoke Ortega Indica and wake up with a clear mind. This is seldom the experience after taking sleeping pills or tranquilizers. Ortega Indica plants stay small (dwarf-like) and compact and are quite homogenous. The stoned/high is medium strong. Best results indoor and also greenhouses in temperate climates. Compact buds, medium yielder.

| | |
| --- | --- |
| Indoor / Outdoor: | Best suitable for indoor growing |
| Plant Type: | Mostly Indica |
| Plant Height: | Medium |
| Stoned or High: | Indica High |
| THC Level: | Strong 19.5% |
| Flowering Weeks: | 8-10 |
| Yield: | 400-500 (Dried grams/m2 in a Sea of Green) |
| Harvest Month: | 3rd week Oct |


Ortega Indica Marijuana bud (feminized) by Dutch Passion

From £38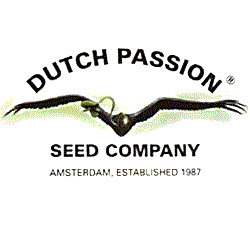 Click on the star above for more details on our free cannabis seeds offer...







Click here for our discrete Weed Seeds payment methods...





Always fast delivery with Weed-Seeds.net. Click here for more information on delivery...



All seeds are sent in very discreet packaging. Click here for more information on packaging...